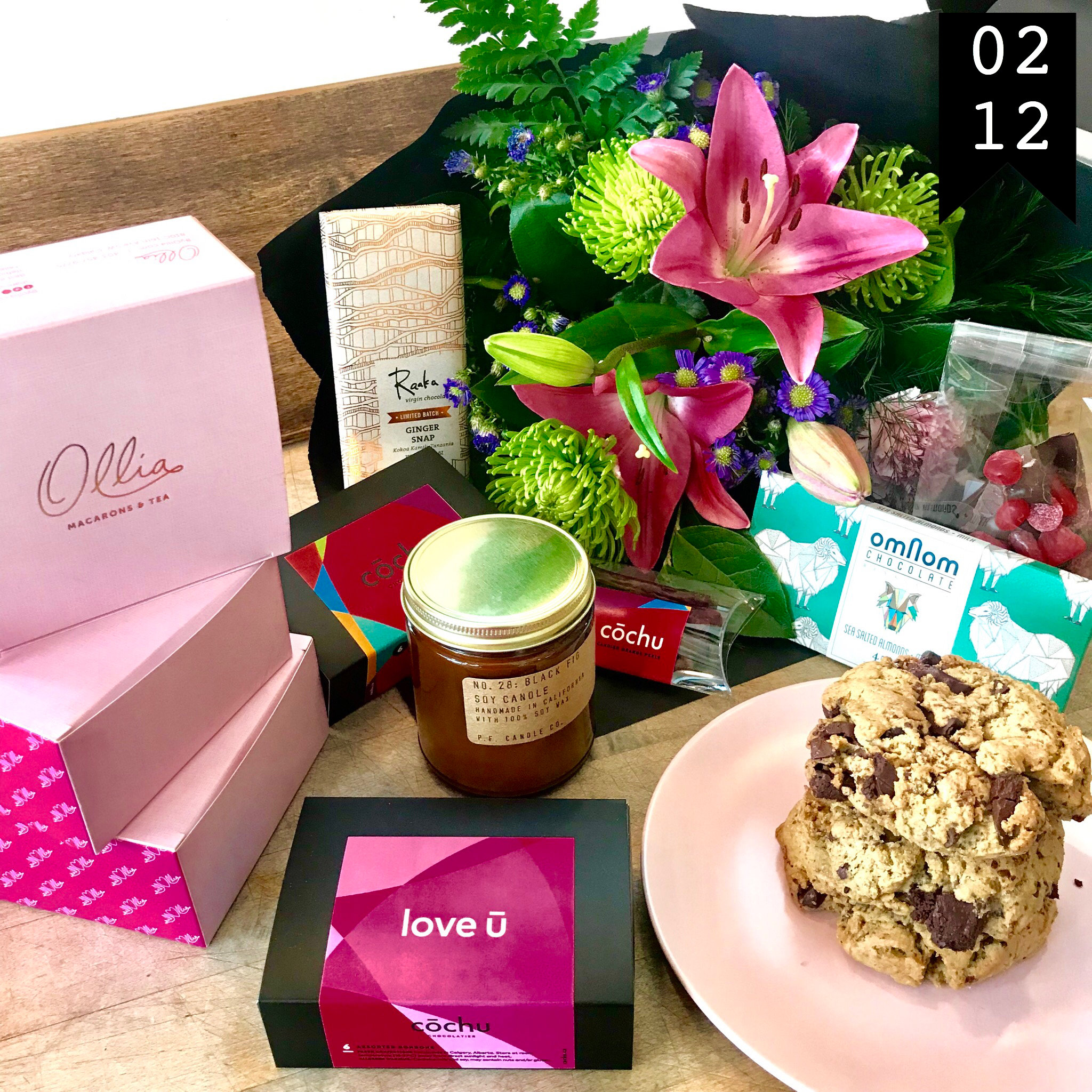 This valentines day all you need is love but if you're anything like us there are loads of other things you want. Hand painted bon bons, fresh flowers, and fragrant candles to name a few.

If you feel like staying in this Wednesday, you'll be happy to hear that we've planned a romantic grab-and-go dinner for two (see the full menu below but here's a hint: beef wellington is on the roster). The dinner isn't gluten free but if you call us before Tuesday at noon, we'll make sure we have a customized version for you.

If you feel like getting out of the house, we're hosting a fun event at the market from 6PM onwards on Wednesday.
Sign up for news and our weekly menu delivered to your inbox: