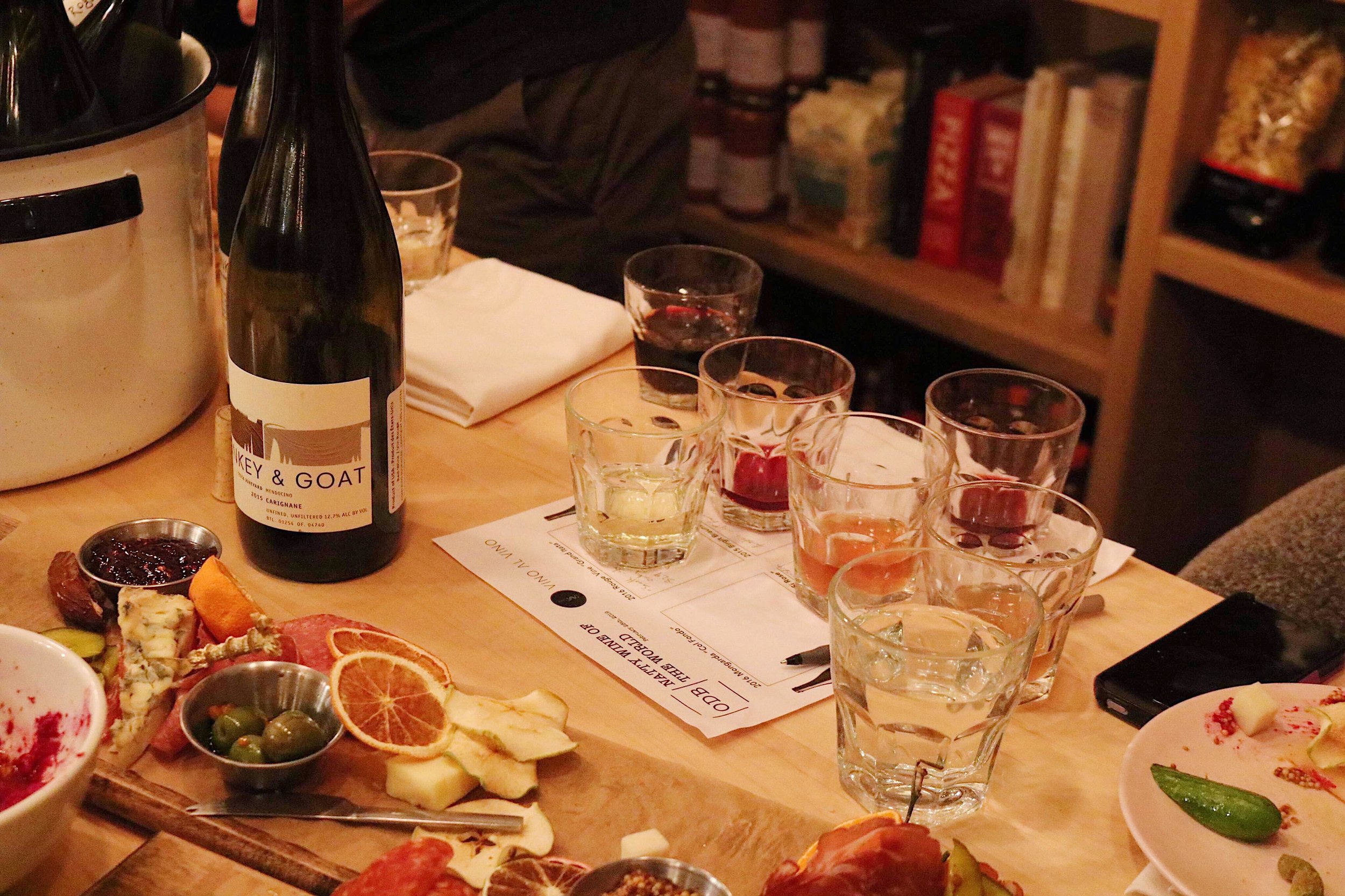 Col Fondo v. Prosecco. The definition of terroir. The beauty of orange wine. These topics were all on the syllabus at Andrew Stewart's natural wine tasting last Thursday, February 28. To Andrew 'natural wine' means "Unmanipulated. Honest. Authentic." We learned that the makers behind these wines pay attention to all the factors that affect their grapes from local ladybug populations to the state of nearby lavender fields. There is a rich history and lineage that goes into every grape in Andrew's portfolio. Learn more about his finds at Vino Al Vino.
If you missed this one, not to worry as we will be hosting events regularly going forward. Next up:

March 17, 2-5PM - St. Patricks Day with Annex Ales
March 28, 6-10PM - Juice Imports pop-up with Stirm Wine Co.

Tickets are not required for either event. Stay tuned for more info. In the meantime, mark your calendars!